There's a forest fire raging about 20 km away, near La Cima, across the river. It's been burning all day. I saw the flames from the Copey Learning Center where I teach English every Tuesday and Thursday night. Unfortunately, I didn't bring my camera. Against the dark night sky, the flames seemed even more intensely orange. Scary stuff. We have friends in La Cima so we called them and offered them a place to stay if they were feeling the heat...not so metaphorically. So far, they say they're okay. There was a forest fire about 10 years ago in the very same spot... what bad luck for that community. There's no word on how it started. May is officially the start of our rainy season, but it's been really dry, with very little rain so far. We sure could use a good dose right now. Thankfully, there is a river that separates us from that side of the forest. The fire trucks are on location and hopefully tomorrow, helicopters will come to the rescue.

Never a dull moment... eh?
Powered by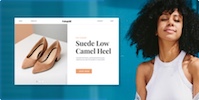 Create your own unique website with customizable templates.