Casa Al Revez had another group of volunteers and they brought them to Hush Valley Lodge for a tour. We're starting to get the hang of it... practice makes perfect... or better, anyway. It's nice to share what goes into our daily life. These young adults seem pretty interested in the sustainable lifestyle and how we just packed up our life in Canada for a new adventure here. If we can inspire even just one person to follow their dream, that would be a nice legacy to impart.

Then later in the afternoon, we drove down to San Marcos to order some tires for the SUV. We are in desperate need.
Powered by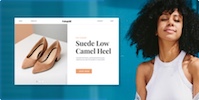 Create your own unique website with customizable templates.