Anne and Kevin,


The energy of this place makes the name well deserved. The waterfall area watching the clouds gently roll over the hills onto the treetops and the pitter-patter of the rain on the rook create exactly the kind of calm and soothing soul rejuvenating environment we were looking for. The friendly and knowledgeable service is complemented perfectly by the delicious food delivered right to our door!! We so appreciate your efforts to run the lodge in the most sustainable manner possible. The stunning beauty surrounding the cabin were we are staying is magnified by all the nature sounds echoing through the valley. Thanks for everything!

Jodi, Joy and Brent


Mechanicville, NY



P.S. The beds and bedding made the nights super cozy!

Powered by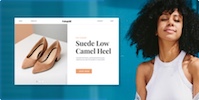 Create your own unique website with customizable templates.