There was another meeting today at the center, but this time with Manolo, who is the Regional Director of Education for the Los Santos region, which we are a part of, and he's the Vice President of the Copey Learning Center. And Angela, the Peace Corps volunteer, who was my predecessor, made a surprise visit. It was so nice to see her again. We met from 9 am to noon and had a great exchange of ideas and everyone felt very enthused about the upcoming months. Unfortunately, Niamh couldn't make it because she was suffering from a kidney infection. She got some medical attention early this morning and was given some antibiotics, and she's feeling much better, but she needed to rest. Hopefully, she will be better by Monday.

Monday and Tuesday we continue with more in-depth training... and I really look forward to that. There's a real buzz in the air in Copey. The high school is now open and the kids are outside and mingling. The center has lots of energy, too, with people coming and going. Sonia, one of the other members of the center, was out in the organic garden today, planting and tending... it was nice to see. There was a lot of talk about the tourism arm of the center today as well... everyone seemed really excited about the possibilities. I'm thrilled.


Powered by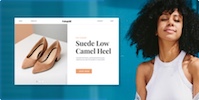 Create your own unique website with customizable templates.