Our leeks are growing really well in our garden so I decided to make a potato and leek soup for lunch. I love this soup, but sometimes I find it a bit bland. I noticed our Rocoto chili pepper plant has exploded with fruit with a bountiful of small dark green (almost black) little pepper. My research tells me that these ones are so hot, we shouldn't even handle them without gloves... they will burn our skin. So, I'm very careful not to touch them, but we also had a few bright red chilis, which are also hot, but less so than the small, dark ones. I read that as they ripen and get bigger and red, they become slightly milder. The last time I picked them, I was so paranoid (I like spicy foods, but not so hot it dissolves my intestines), I wore gloves and promptly soaked them in vinegar (I read that soaking in vinegar neutralizes the hotness). After soaking in vinegar for an hour, I removed the peppers, sliced them and added them to my spaghetti sauce, hoping to give it a nice kick. Well, I shouldn't have bothered... the sauce, although tasty, had no particular bite to it at all. I figured I got it all wrong and they weren't Rocoto peppers after all.

I hadn't tried cooking with them since.

So, yesterday, feeling much less worried about the level of spiciness of the peppers, I picked a few red ones. I was still cautious, cutting them with the stems still attached so that my skin would not be in direct contact with the fruit itself. I grabbed a few leeks, too. I thought I would slice and sauté some sweet red peppers with one Rocoto chili pepper to infuse the caramelized flavour together before adding it to the more subtle leek and potato mixture. I didn't bother with the whole soaking-in-vinegar step this time since the whole idea was to spice it up a it. Well, as the pan was sizzling,

the room started to fill with smoke... I felt my throat constrict making me cough, my eyes started to burn and my nose instantly became decongested, clearing whatever sinus issues my allergies were causing. I opened both the front and back door to get a cross breeze in hopes of clearing out what I could only imagine tear gas would feel like. Kevin was sitting on the couch at the time and he started to feel the effects of these noxious fumes, too. I couldn't believe it. One little red chili pepper... I can't begin to speculate what kind of damage the smaller, dark green one would have caused.

I had read once that to subdue any kind of spiciness, milk should be added, not water. So, in an attempt to dilute the potion, I added some milk... had a little taste to see if it worked... my lips stung... so I added A LOT more milk, some tomatoes and cucumber... anything to help diffuse this culinary bomb. Finally, what was supposed to be a soup for two filled a huge pot... I could have invited the whole village and we probably would have had some leftover, and although it still provided quite a kick, it was now edible. It was actually quite tasty in the end. Kevin only managed one bowl though... with three pieces of bread to dunk into it. I ended up having three bowlfuls. My mouth was tingling and I was a little afraid of what the after effects might be, so I stopped.

I won't be doing that again! Next time, a little vinegar soaking will definitely be in order. Vinegar is our friend!

I'm happy to report that

we've not suffered any ill effects except a tickle in our throats that makes us cough. Phew. I'll tell you one thing, if you suffer from the chills,
Powered by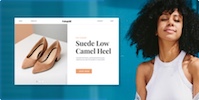 Create your own unique website with customizable templates.