I sprayed the trees with organic insecticide, cleaned the chicken house (by the way, our Egnas have yet to lay any eggs... we've had them nearly a month... we love them, but com'on), and washed the rest of the railing on our front terrace, ready to finish painting. Kevin spent the whole day installing the rails for the sliding doors for the carport... which meant, since everything is so wonky, that he had to smooth out some cement to keep everything level. It looks fantastic! It's hard to believe he's never done this sort of thing before... stay tuned for some pictures soon!

It was a good and productive day! Nice.

Powered by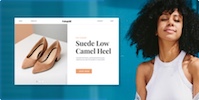 Create your own unique website with customizable templates.