My blog is often skewed towards my learning and my experiences; however, Kevin works incredibly hard every single day to make our life a little better... a little easier. I think of myself as the 'communications director', but Kevin, without a doubt is the 'operations and logistics director'. Kevin created the gate to close the aqueduct system to prevent dirt and sediment from accumulating in the ponds during rain storms. This gate has alleviated a ton of work over the past 4 months. Without it, we'd be spending all our time in the rainy season digging the first few ponds out. Crazy hard, backbreaking work! Kevin has also levelled the guesthouse, rebuilt two door frames, fixed door jams and rewired all the light fixtures so no one gets electrocuted (great idea). The list goes on. Every day he accomplishes something.

Since we've been here, I'm usually the one in the passenger seat when we drive somewhere together. Being the passenger has its responsibilities: it means I'm the one getting out of the SUV to open and close our driveway gate. The gate itself is a bit battered, but it will do; however, the piece of wood that goes down in the metal latch to keep the gate closed is old and rotting and almost every time I touch it, I get splinters. And when it rains, it's soggy and disgusting. Also, the closing mechanism is a simple design and it probably worked well in the beginning, but now the piece of iron (a bit like a hanger that holds the piece of wood from falling to the ground) is all warped and mangled so it's really hard to manage. So, my dear husband, took it apart and added a new piece of wood. Not only that, but he devised a new mechanism that swivels and works so much better. In fact you only need to use one hand. I'm so happy! All I need to do now is paint the gate and new piece of wood to freshen things up a bit.


Powered by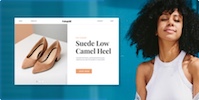 Create your own unique website with customizable templates.