Not much to report this week, except our big bridge is well on its way. There's big machinery, little orange construction cones (can you imagine how funny that is in this tiny little village where we hardly have a traffic issue, but it sure looks official), and a whole lot of mud.

Kevin and I went to Martin and Clara's for lunch today and we noticed the workers were working on the bridge even on a Sunday. Here are two pictures to show the progress. Pretty serious stuff, eh?

Powered by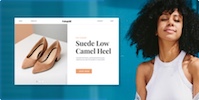 Create your own unique website with customizable templates.