Today, Kevin and I spent the morning clearing up in the guesthouse. When Kevin left to pick up Paul at the airport in San Jose, I stayed behind to wash all the windows... all 78 little panes x 2 (inside and out). I made the bed with fresh, clean linens and two comforters for added coziness. Then I took care of the bathroom and kitchen. I cleaned the fridge out and put the small appliances in their place. Then, I decided to walk over to Martín's restaurant to buy two baskets. Frankie followed me there and back again. It was her first time walking on the log over the river. She needed a boost up, but trotted across without any problems. Martín was there and took down two beautifully woven baskets, which he made last week. I paid him and headed back home, where I filled the new baskets with wood and kindling and placed them beside the counter in the kitchen, just in case Paul wants to use the wood stove.

Speaking of the guesthouse, I took new pictures and uploaded them under Guest Accommodations. Make sure you check them out!

Powered by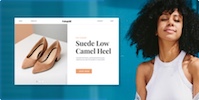 Create your own unique website with customizable templates.